Miranda Pepin (Maeve) is excited to be making her Woven Theatre debut! Recent credits include Whitney in World Builders with Pipeline Collective; the title role in Orlando and Stepdaughter in Six Characters in Search of an Author at Vanderbilt University Theatre; The Winter's Tale and Antony & Cleopatra with Nashville Shakespeare Festival. She is a recent graduate of Vanderbilt University, where she received a B.A. in Physics.
Caitlin Brockell (Hannah) graduated from Hofstra University in 2015 with a B.F.A. in Theatre Performance. Recent credits include Love, Loss, and What I Wore (various roles), I Think You Think I Love You (Branwyn), Romeo and Juliet (Mercutio), Gruesome Playground Injuries (Kayleen), and Macbeth (Banquo/Lady Macduff). She would like to thank Natalie and Woven Theatre for giving her the opportunity to be a part of this beautiful play! Special thanks and lots of love to Mom, Dad, and Grem!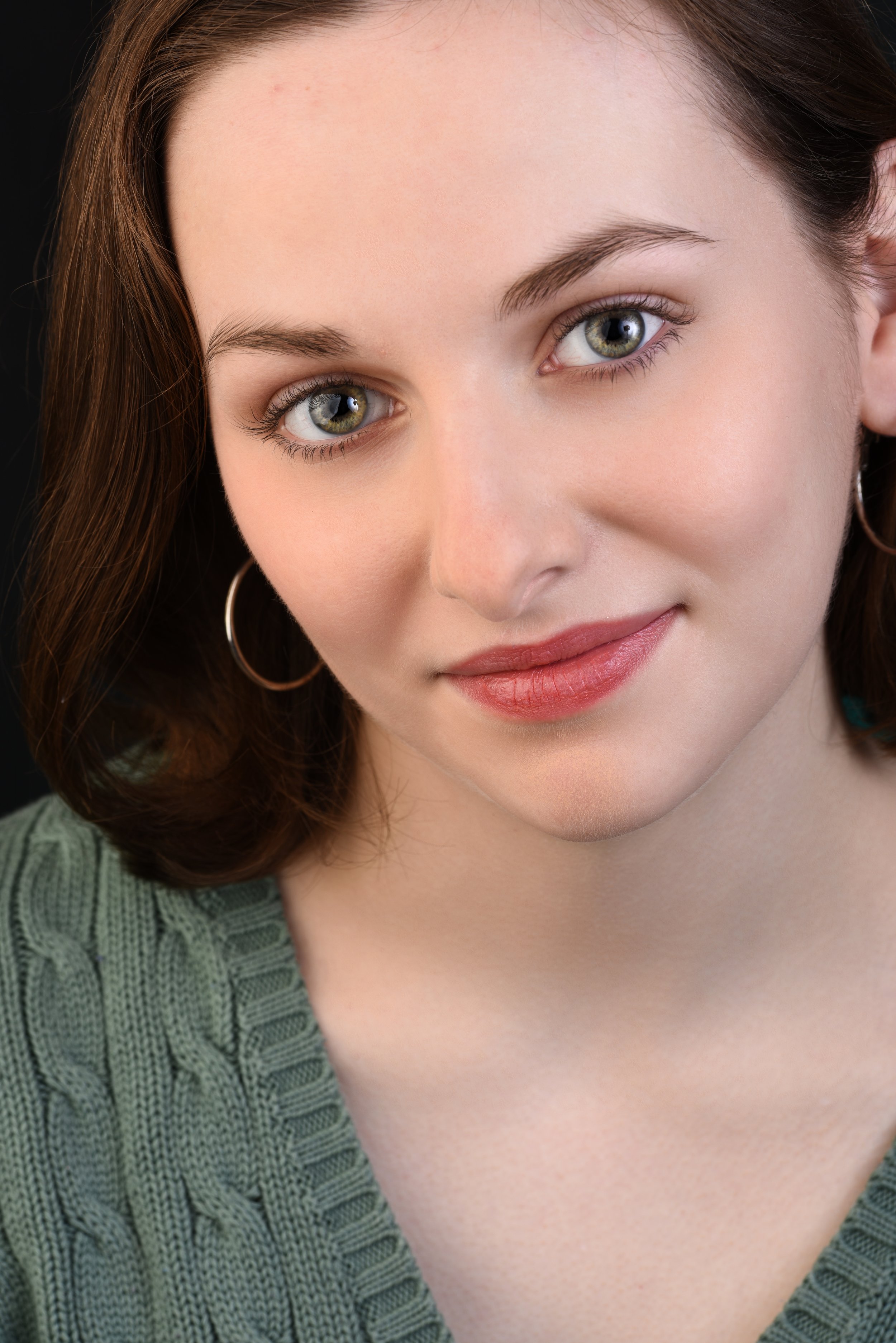 Rachel Woods (Linney) is so thrilled to be a part of this beautiful show! Favorite credits include: Alexandra (The Little Foxes), Thyona (Big Love), and Eileen (Uncanny). She holds a B.S. in Theatre Performance from the University of Evansville and has also trained at the Eugene O'Neill Theatre Center, the American Theatre Wing, and Shakespeare's Globe. She would like to thank her thirteen-year-old self for being, in retrospect, pretty cool.
Bekah Stogner (Ursa) is ecstatic and grateful to make her Woven Theatre debut. She is a recent Lipscomb University graduate, receiving a BA in English and a BFA in Acting. Previous credits include On the Verge (Alex), She Loves Me (Waiter), and Richard II (Bagot) with Lipscomb University Theatre. She was also the president of Lipscomb's improv comedy troupe, Self IMPROV-ment, and a co-creator of Poetry Night at the University. She would like to thank Natalie, for everything, as well as the rest of the Truth/Dare team, her friends, and her family for their constant support. @heyoitsbekah
Director
Natalie Risk is an award winning director, actor, and producer working in theatre and film. Originally from Cairo, she proudly calls Nashville home. Natalie holds a BFA in Theatre: Directing and Film Production from Lipscomb University. She was a co-founder and co-Producing Artistic Director of Second Stage Student Theatre, where she had the privilege of directing 2SST's debut production, REALLY, REALLY, as well as scenic designing their most recent production of HEDDA GABLER. She has worked as an Assistant Director on numerous productions in Nashville, including DOUBT (Studio Tenn), INHERIT THE WIND (Nashville Rep) HAUNTED (Actor's Bridge Ensemble), and RICHARD II (Nashville Shakespeare Festival). For the past year, she has proudly served playwrights in the development of new works for the stage through interning with the Ingram New Works Project. Aside from her work as a theatre artist, Natalie served as the Vice President of the student chapter of Tennessee Women in Film and Media. She has won numerous awards for her work in film, both as a director and an actor. Shout out to her family, friends, and baristas for their unending love, support, and caffeine.
Stage Manager
Sarah Wood is excited to return to Woven Theatre Company as stage manager for Truth/Dare. Favorite technical credits include Little Shop of Horrors and Almost, Maine (Stage Manager), Wind in the Willows (Sound Board), Vanities (Wardrobe Assistant) and The Sound of Music(Production Intern). She also has various performance credits. 2014 Irene Ryan nomination. BA from Lindsey Wilson College. Kesha > The Beatles.
Assistant Stage Manager
Ansley is thrilled to be working on her first show with Woven Theatre. She has recently worked as a stage manager for Cinderella, Peter Pan, and Seussical at Franklin Road Academy. She will be attending Emerson College in the fall to study Theatre and Performance. Enjoy the show!
Costume Designer
T.K. Kelly is excited and grateful to be working with Woven Theatre for the first time! She is a costume designer who works at Performance Studios in addition to her freelance costuming work in local theater and film. She recently won best wardrobe for #Kathoween in the Nashville 48 hour film festival.
Props/Set Dressings/Producer
Laramie Hearn is a Texas born theatre director who holds a Directing BFA from Belmont University. Before that, she dabbled in religious studies, writing, ancient history, acting, and costume design, all things she still very much enjoys. She is passionate about Shakespeare, plays by and for women, and shows that challenge our perceptions of the world. She has spent her time in Nashville honing her craft as a Director, Assistant Director, Stage Manager, and Playwright.
Lighting Designer/Producer
William Kyle Odum is from Harlem, Georgia but now calls Nashville home. He currently works at The Harpeth Hall School as the Assistant Technical Director and a director. Kyle gravitates toward new works and theatre that is transgressive and theatre that tells stories in a unique and challenging way. He is a Director, Sound Designer, Actor, Technician and all around Theatre Creator. Kyle holds a B.F.A. in Directing from Belmont University.
Fight Director/Producer
Sam Lowry is an Atlanta born theatre artist who now calls Nashville home. He holds a BFA in Directing from Belmont University. Along the way he has served as a director, designer, actor, dramaturg and stage combat choreographer. He is attracted to powerful, intimate theatre that provokes thought and discourse.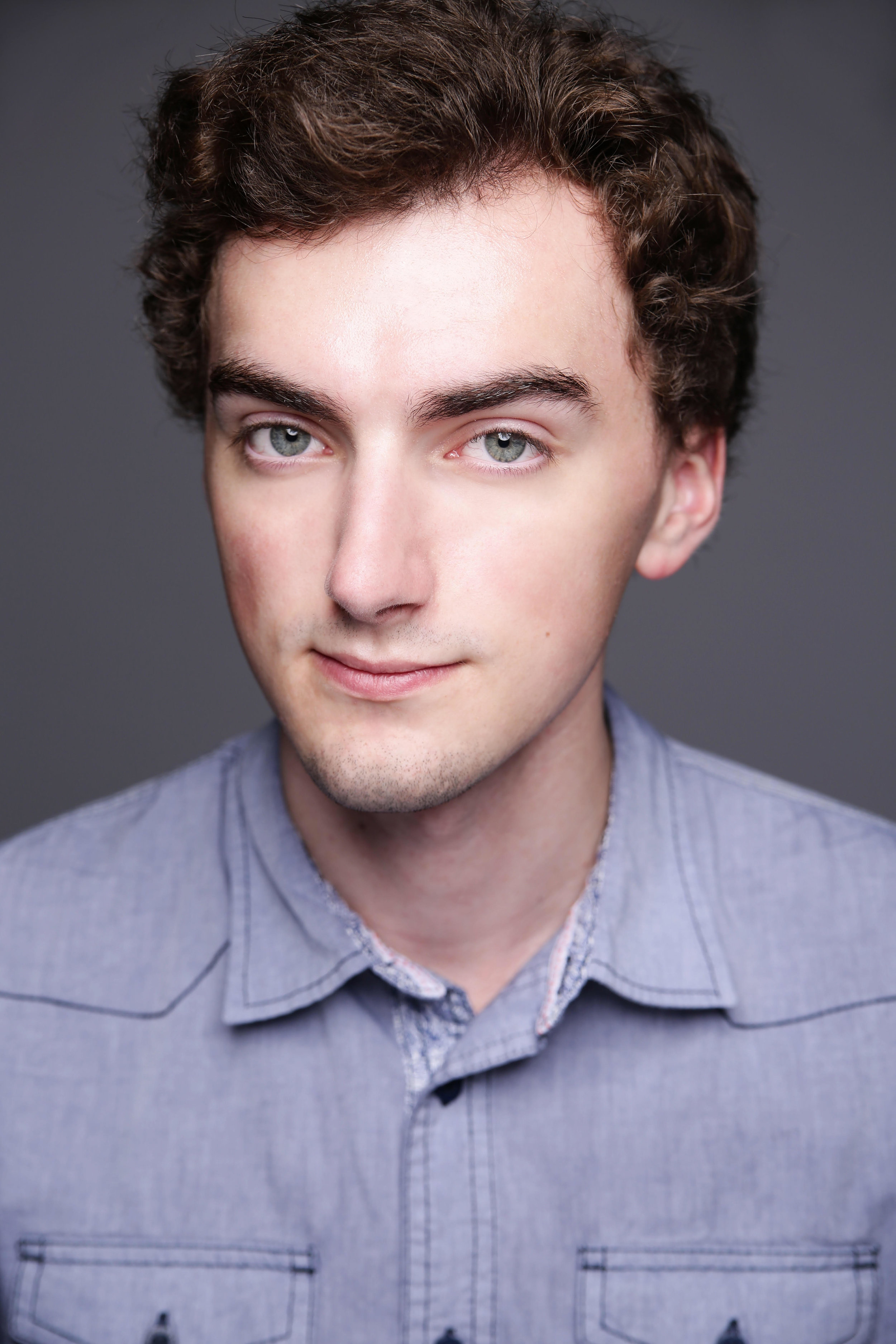 Sound Designer
Connor is a Nashville native, just recently graduating from Lipscomb University with a BFA in Acting and a minor in Music Production. He has performed onstage in many productions at Lipscomb and around town, and will be playing Rasputin in Blackbird Theater's upcoming production of Twilight of the Gods in the fall. Connor also served as sound designer for Nashville Shakespeare Festival's production of Richard II. He is currently aiming to more fervently pursue a career in music, writing, producing, and performing his own material as well as occasionally collaborating with the other many talented artists around Nashville. Follow his musical exploits at weav.bandcamp.com!
Director's Note
The first time I read TRUTH/DARE, I thought "God bless the motherfucker who gets to direct this play." Because this play is tough. This play is smart. This play is demanding and you can't escape bringing anything less than everything you are. This play pulls apart the threads of your childhood so it can weave you back together again.
Within the fabric of that childhood, behind every woman, lives an entire squadron of girls who learned to feel with her the joy, the pain, the reality of growing up for the first time. We all have a story. Of turning off all the lights and hiding in the bathroom and that kick of adrenaline when you think, for like 20 seconds, maybe Bloody Mary actually could be real. Epic pillow fights and gossiping till 3am and waffles and hot chocolate on a rainy Saturday morning. Forming a badass girl band and picking what instrument everyone would play--even if literally no one actually knew anything about music--and doodling possible logo options in the margins of your World History notes.
The first time you started to piece together what sex was and tried to figure out what your body was doing and the girls you went to for answers and the icky but delightful conversations that ensued. Trying to understand what it means to be a person of faith but also a person and what it means to reconcile the two within yourself and amongst your friends. And, oh god, those first times you questioned who and how you love? And the world questions you right back and you have to fight for answers that you'll probably never have? And what happens when all of those things happen at. the same. time?
I am a queer, immigrant, Middle Eastern, woman of faith who grew up in the South. Every day brings more questions than answers. When I started working on TRUTH/DARE, I didn't really anticipate to find those answers, I thought I would learn about 1998 and 2002 and being 13, about nostalgia and memories and the past. And I learned all of those things. I had no idea that I would also learn about 2018 and being 21 and the future and how to grow up.
I am tougher, smarter, and have found such truth because I am the lucky motherfucker who got to direct this play.
You and I live in a tumultuous world and every day exposes new tragedies that force us to question how we will move forward. But, you know, I've handled tragedy before, and so have you. We've handled uncertainty. We've handled tension. We've handled grief. We had to learn how to do all of that for the very first time, and we did. We learned how to grow up.
Growing up is hard, but it is also precious. That momentum never really stops and there's something about the lessons learned within those pivotal points of our youth that hold the purest truth.
Perhaps the answer is to look back.
Maybe if we go back to oreos and sleeping bags and bowls of doritos and crying and laughing and running and learning in the arms of those whose hearts beat with the same rhythm of our own, we can push our world forward, one slumber party at a time.
Special Thanks
Jessika Malone, Nate Eppler, Nat McIntyre, Siean Isabella DeMatteis, Hannah Taylor, Lipscomb Department of Theatre, Harrison Douglas, Emily, Sarah Johnson, Paul Gatrell, Marjorie Gatrell, Deanne Woodruff, Reily O'Connell, NSF, Robert Marigza, Denice Hick, Teresa Driver, Studio Tenn, Erin Parker, Danny Northup, Nashville Rep, Rene Copeland, Scot Copeland, Shawn Knight, , Bobbie Caldwell, Brent Maddox, Rebekah Lecocq, Bryant Gatrell, Patricia Gatrell, Gref Carson, Aevar Jonnson, Craig Fairbanks, Santiago Sosa, Jeffery Ellis, Robert Stone, Erin McInnis, Jim Reyland, Amy Stumpfl, Alpha Graphics, NPR, Joann Rosenbaum, Belmont Theatre and Dance, Scott Grayson, Ryman Lloyd, Alpha Psi Omega, Tanner McCormick, DJ Ranta, Jake Wallace, Nina Kern, Will Lauver, Doug Joiner, Reedus Varnell, Bill Feehely
All our friends
All our families
All who make art
We have undoubtedly forgotten some people, and for that I apologize. It takes a community to foster artistic expression and I am grateful and humbled by the amount of love and support that has gone into this production, from those named and unnamed.