Opus
(Inspired by a game created by miles gatrell and played witH friends)
Opus will have one 10 minute intermission.
Strobe like effects will be used during the performance.
There will be loud sounds used through-out the performance.
Please silence all electronic devices.
In the unlikely event of an emergency please use the clearly marked exits.
Dakota
Simba Woodard is a recent graduate of Southern Illinois University with a B.S. in Journalism and Sociology. He is a spoken word artist from Nashville Tennessee, but this is his very first theatre performance. He thanks his wife and honorary children for his drive for success. A quote that he lives by is "Black men can be feminists, too." #TransLivesMatter
Mason/The Fox
Ævar Jónsson is thrilled to be back on Belmont's campus for the debut of Opus. He's been involved in this project since it was just a staged reading of a few selected scenes a year ago and played in the role playing game upon which it is based. He'd like to thank his family for their continued love and support.
Lila/The Great Witch/Viola
Rachel Woods (Lila) is so excited to be a part of this fantastic show! Favorite credits include: Linney (Truth/Dare), Alexandra (The Little Foxes), and Thyona (Big Love). She holds a B.S. in Theatre Performance from the University of Evansville and has also trained at the Eugene O'Neill Theatre Center, the American Theatre Wing, and Shakespeare's Globe.
Zell
Dixie Currey (Zell) is thrilled to be working with Woven! She is currently attending Belmont
University, where she is working toward a BFA in Theatre Performance. Favorite credits include:
Margaret (Horse Girls), Lady Bracknell (The Importance of Being Earnest), The Witch (Into the
Woods), and Grumio (The Taming of the Shrew). Dixie would like to thank Kyle for this
opportunity, Timms for this beautiful play, her family and friends for their endless love and
support, and her pet lizard just for being cute.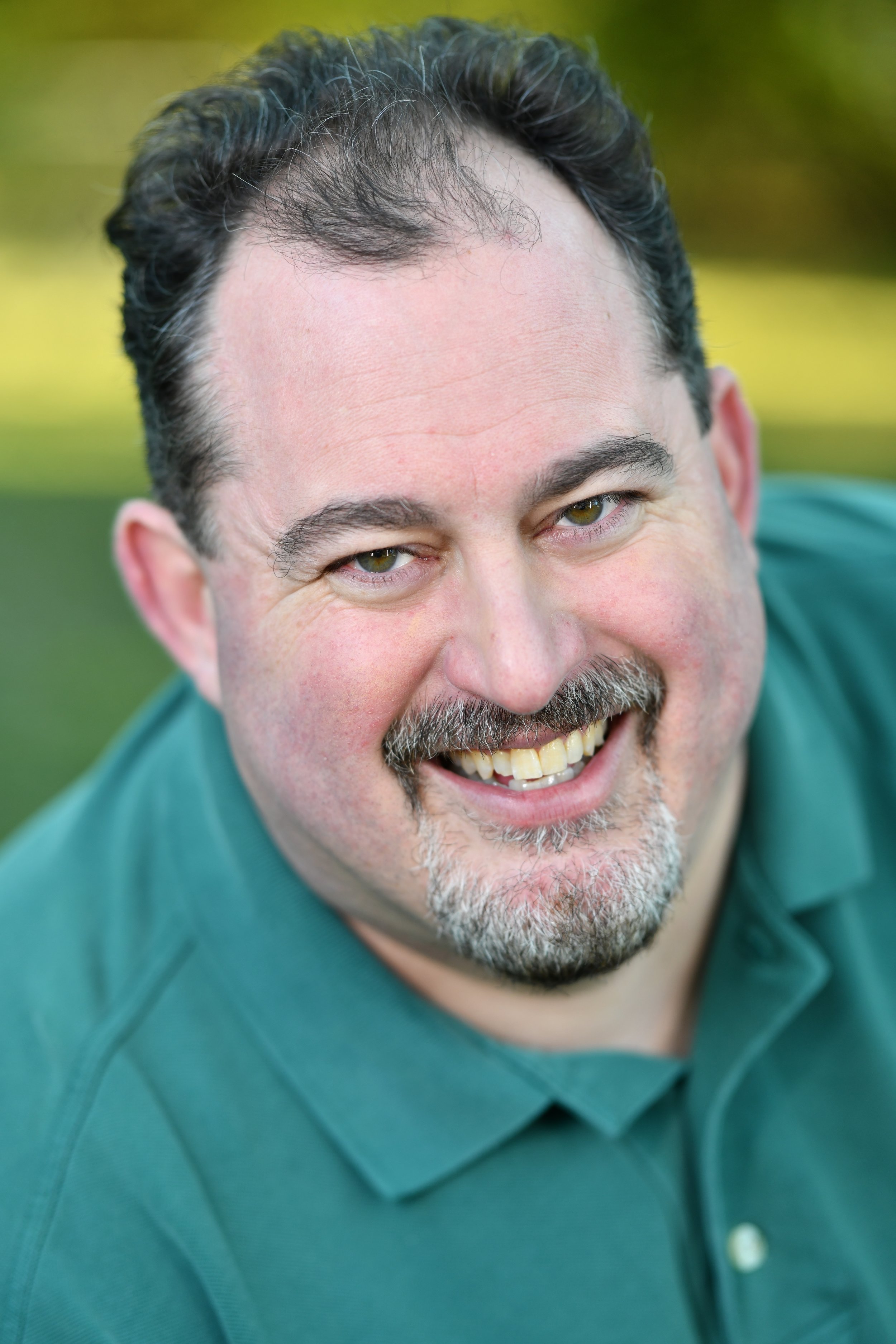 Ronald Opus
Josh Kiev is currently pursuing a BFA in Performance from Belmont University. He is ecstatic to
be working again with local theatre company, Woven Theatre, having done voice over work for
their inaugural show, Giant Squid, and performing on stage as (Paul Paton) in Uncanny. He
recently appeared in the ACT 1 Theatre production of The Little Foxes as Mr. Marshall. Some of his other credits include the Belmont/Actor& Bridge production of The Amish Project, where he received a KCACTF 2017 Irene Ryan Acting Scholarship Nomination in the show for his performance as (Aaron Yoder). Some of his other credits at Belmont include Sense and
Sensibility (Sir John Middleton), A Streetcar Named Desire (Mitch), Our Town (Doc Gibbs),
and (Vershinin), with Belmont/Verge Theater in their production of Three Sisters. He also holds
a Psychology degree from Brown University as well as a culinary degree from the Cambridge
School of Culinary Arts.
The King of Hell
JAMES RUDOLPH is so happy to be presenting this new work with this amazing group of artists. He was last on stage teaching one and all about dragons' dietary needs in Nashville Children's Theatre's "Dragons Love Tacos". A Nashville native himself, James has been on stages all over the world. Favorite roles include: Lucien P. Smith in THE BOYS NEXT DOOR, KoKo in THE MIKADO, Tom Collins in RENT, Mister in THE COLOR PURPLE, and John in THE WHIPPING MAN. He gives many thanks to Kyle for the opportunity, Timms for his talent, and his family and true friends for their continued love and support. Last, and most certainly not least, thank you for supporting live theatre. You rock.
Director/Sound Designer/Producer
William Kyle Odum is from Harlem, Georgia but now calls Nashville home. He currently works at The Harpeth Hall School as the Assistant Technical Director and a director. Kyle gravitates toward new works and theatre that is transgressive and theatre that tells stories in a unique and challenging way. He is a Director, Sound Designer, Actor, Technician and all around Theatre Creator. He would like to think his wonderful partner Andrew Timms for writing such a beautiful play and letting him direct it. Kyle holds a B.F.A. in Directing from Belmont University. He is also a member of the The Theatrical Sound Designers and Composers Association (TSDCA) and the Assciostion of Sound Designers.
Playwright/Sound Designer
A. D. Timms is a theatre student at Belmont University. They have been working with Woven Theatre for three years as an actor (Giant Squid by Miles Gatrell) and a sound designer (Lungs by Duncan MacMillon, Reasons to Be Pretty by Neil LaBute, Uncanny by Miles Gatrell). Opus is their first produced play, hopefully one of many plays that they write involving LGBT characters and issues at the forefront. As a gay and genderqueer person, they are very passionate about creating theatre for the people in the LGBT community. They want to thank everyone that helped in the making of this show, but especially their boyfriend Kyle Odum who has been so supportive and helpful in helping this dream come to life.
Stage Manager/Props Master
After working on over 20 shows as an undergrad in college, Tamara Cecala has made her way into local theatre. She has been found in various tech roles, including ASM for Act 1's Noises Off and Pillowman, stage manager for Distraction Theatre's Complete World of Sports (Abridged), and co-stage manager for Woven Theatre's world premiere of The Giant Squid. She is a PreK/K teacher and assistant director/SM of her school's annual Disney musical. She is estatic to be back with Woven in the BLT for her final show in Nashville.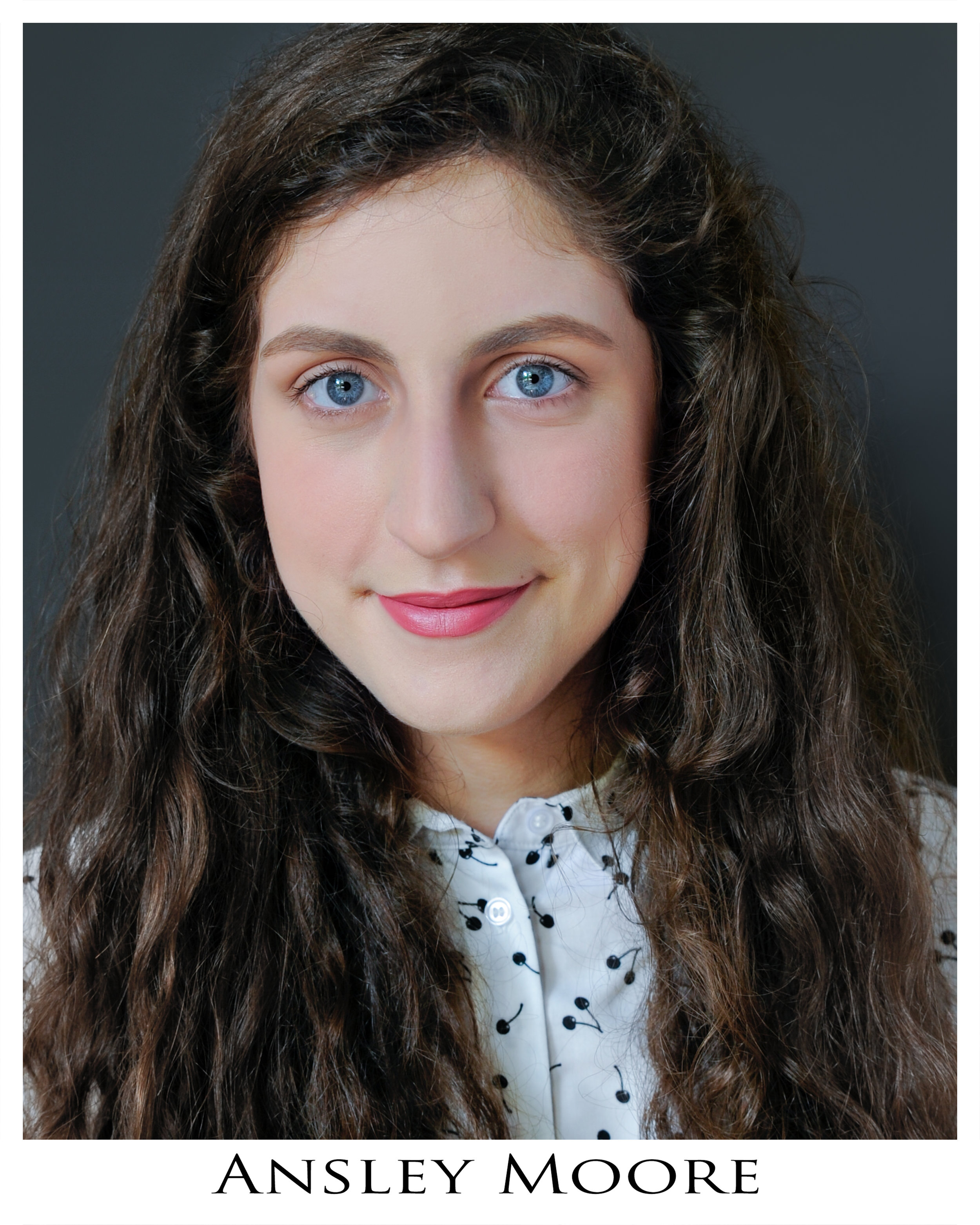 Assistant Stage Manager
Ansley is thrilled to be working on her second show with Woven Theatre after serving as the Assistant Stage Manager for Truth/Dare earlier this summer. She has also worked as the Stage Manager for Cinderella, Peter Pan, and Seussical at Franklin Road Academy. She will be attending Emerson College in the fall to study Theatre and Performance. Enjoy the show!
Lighting Designer
Daniel is a professional freelance theatre artist based in his hometown of Nashville. Recent lighting designs include Kimberly Akimbo, It's a Wonderful Life, and the regional premiere of Mamma Mia! Daniel has worked throughout Nashville for a variety of companies such as Nashville Repertory Theatre, Verge Theatre Company, and Southern Stage Productions. He was the Production Stage Manager at Chaffins Barn Dinner Theatre from Spring 2015 to Spring 2018, and the Resident Lighting Designer beginning in 2017. He has appeared on stage locally in Equus, The Outsiders, and One Flew Over the Cuckoo's Nest, among others. Local directing credits include Clybourne Park, Arsenic and Old Lace, and The Woman in Black. Daniel is also the Co-Founder and Artistic Director of The Humanity Theatre Project, and thrilled about what his future holds for art, empathy, and critical conversations. Many thanks to Kyle for the opportunity to work with Woven for the first time, and to his father, Jim, for his many contributions! Daniel holds a B.A. in Theatre Performance and Design from Roanoke College. You can also currently find his lighting design on display with Expression City's Peter Pan Jr.
Set Designer
Since graduating from high school in 2016, Rachel "Ray" Kennedy has been enrolled at Belmont University pursuing a BFA degree in Theatre Production Design. With Belmont she has stage managed A Streetcar Named Desire, sound designed Good Woman in Sezchuan, assistant sound designed The Amish Project, assistant costume designed Sense & Sensibility, and, most recently, in collaboration with Actors Bridge she set designed Men on Boats. As she enters junior year, she is working on set designing As You Like It in collaboration with Actors Bridge. Ray Kennedy is extremely excited for you to see her first design with Woven and even more excited for you to experience the magic that is Opus.
Director's Note
At the center of this play are characters who feel insufficient, fragmentary, deficient, and incomplete. Their pain stems from some hole in them, whether perceived or imaginary or concrete or corporeal. Opus deals with these issues in a fantastical way. These character's problems are seemingly mundane. Death isn't necessarily around every corner, but their problems are real and they matter. All plays deal with heightened states and circumstances but sometimes in those elevated states we forget about the small things. When these small issues are forgotten they tend to build and fester until they explode leaving lasting and unfixable scars. I am always intrigued by the methods people use to grind through their problems. How do we react to pain and tragedy? What do we do when we can't run from the pressure of the universe around us?
Special Thanks
Jessika Malone, Nate Eppler, Nat McIntyre, Siean Isabella DeMatteis, Hannah Taylor, Lipscomb Department of Theatre, Harrison Douglas, Emily, Sarah Johnson, Paul Gatrell, Marjorie Gatrell, Deanne Woodruff, Reily O'Connell, NSF, Robert Marigza, Denice Hick, Teresa Driver, Studio Tenn, Erin Parker, Danny Northup, Nashville Rep, Rene Copeland, Scot Copeland, Shawn Knight, , Bobbie Caldwell, Brent Maddox, Rebekah Lecocq, Bryant Gatrell, Patricia Gatrell, Gref Carson, Aevar Jonnson, Craig Fairbanks, Santiago Sosa, Jeffery Ellis, Robert Stone, Erin McInnis, Jim Reyland, Amy Stumpfl, Alpha Graphics, NPR, Joann Rosenbaum, Belmont Theatre and Dance, Scott Grayson, Ryman Lloyd, Alpha Psi Omega, Tanner McCormick, DJ Ranta, Jake Wallace, Nina Kern, Will Lauver, Doug Joiner, Reedus Varnell, Bill Feehely, Jim DeVault
All our friends
All our families
All who make art
We have undoubtedly forgotten some people, and for that I apologize. It takes a community to foster artistic expression and I am grateful and humbled by the amount of love and support that has gone into this production, from those named and unnamed.